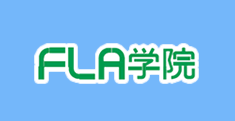 2017/05/30
We held the entrance ceremony for the 2017 April students.
We hope everyone will get used to Japanese life soon and have a priceless time in Japan.
Photo Album

2017/03/10
We held the graduation ceremony.
We wish you good luck!
Photo Album

2017/02/03
We went to Sumiyoshi Shrine for Setsubun (a traditional Japanese festival).
We hope you have a good year!
Photo Album

2016/12/13
We are looking for new students starting in April, 2017. Please apply for our school if you want to study in Japan!

2016/12/09
We went to Kijima Kogen Park on a school trip.
Did you have a fun trip, everyone?
Refresh your mind and let's get started studying!
Photo Album

2016/11/25
We held an entrance ceremony.
We hope the new students can get used to a Japanese life sooner and spend full and fruitful days in Japan.
Photo Album